Professional Accomplishments:

Bishop Marine Designs Owner and designer
Built high performance parts for model engines

Mercury Marine Master Technician

Private Contractor in Aerospace Industry
Designed components & speed modifications for aircraft. Restored classic aircraft, built experimental aircraft & prototype aircraft.

TGV Rockets Design & airframe construction
Sub-orbital space vehicles
Did numerous DARPA projects- aircraft with no external control surfaces, drone designs, insertion aircraft for Special Forces, etc.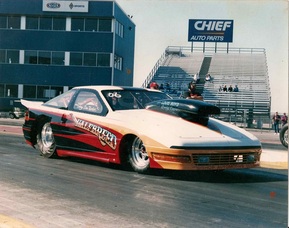 Personal Accomplishments:

Southwest Technical Institute - 1970 (4.0 grade average)
Diplomas in design, drafting, fluid power, pneumatics, wire rope& fasteners

High performance engine builder- 45 years

R/C modeler- designing, building, flying & operating models for 42 years.
AMA (Academy of Model Aeronautics) member since 1972 AMA #12838
R/C model boats- 2 world speed records NAMBA & IMPBA
AMA flying instructor- taught over 100 individuals to fly R/C models.

Drag Racer- 33 years, ran Super Gas & Super Pro in AHRA, IHRA & NHRA
Drag Boat Racer- 11 years, ran River Racer in SDBA